We're Currently Accepting Donations Through Ko-fi!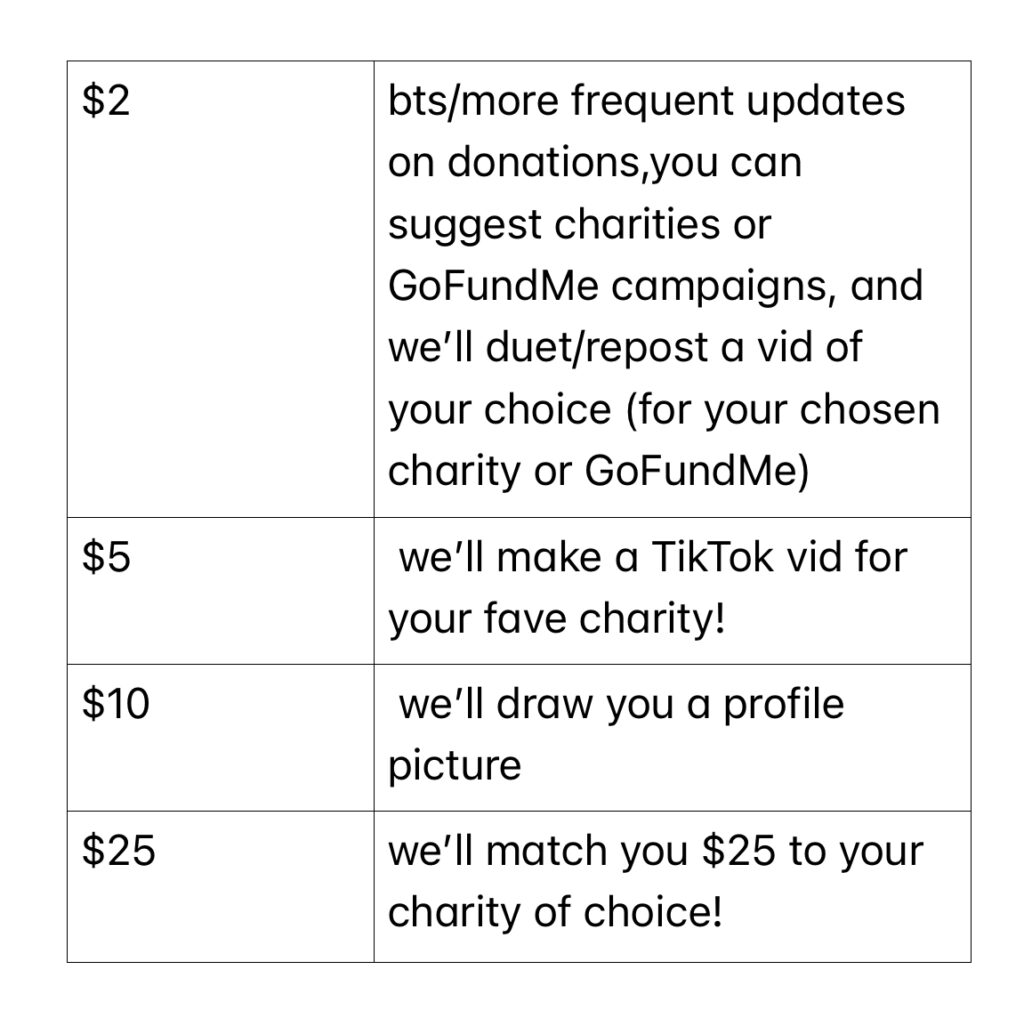 The Watch to Donate Team is currently accepting donations through Ko-fi! To encourage people to donate, we have several incentives based on how much money you chose to give! Click the button below to view our Ko-fi page.
Stream "Life Update" by Michelle Teh on Spotify and Apple Music to Donate!!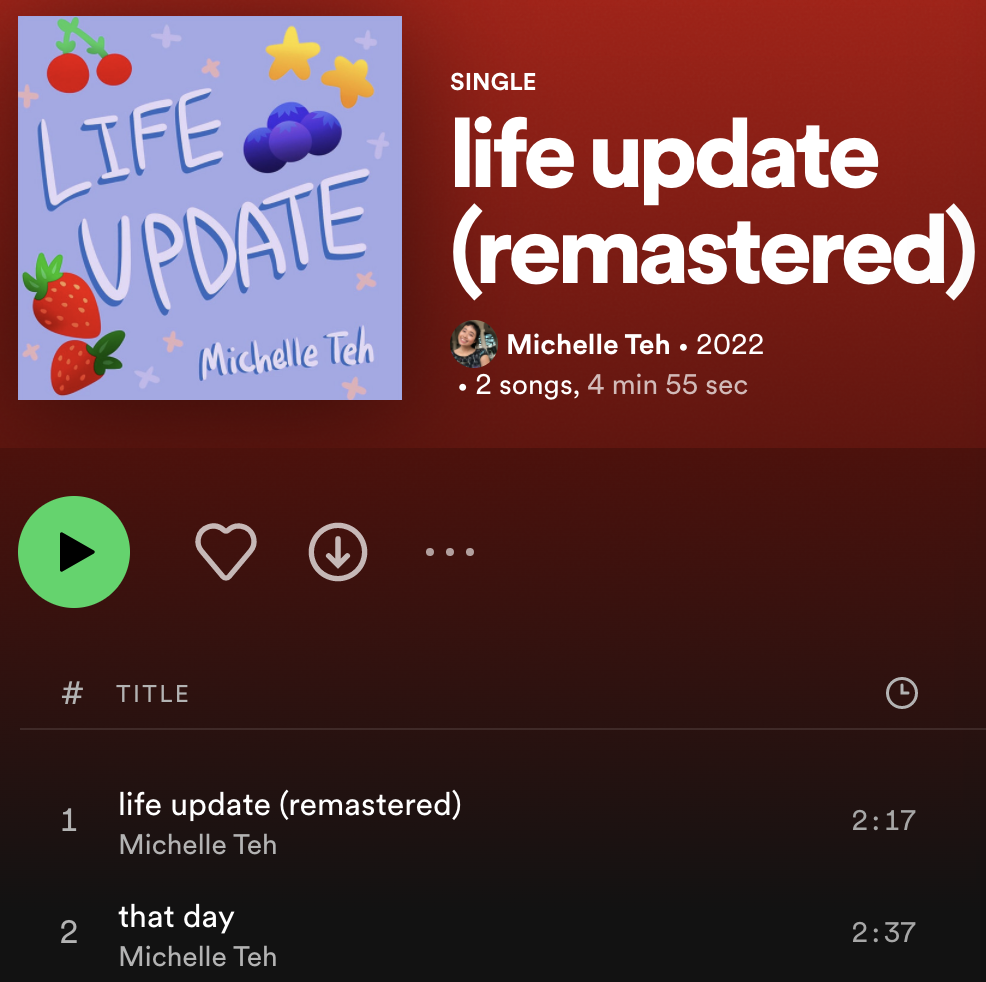 We are extremely excited to announce that we have collaborated with Michelle Teh, who has recorded a song called "Life Update"! ALL proceeds generated from streaming on Spotify or Apple Music will go towards Project Hope!! Click the button below to stream "Life Update" NOW!
Etsy Collaboration with Rachel's Small Creations!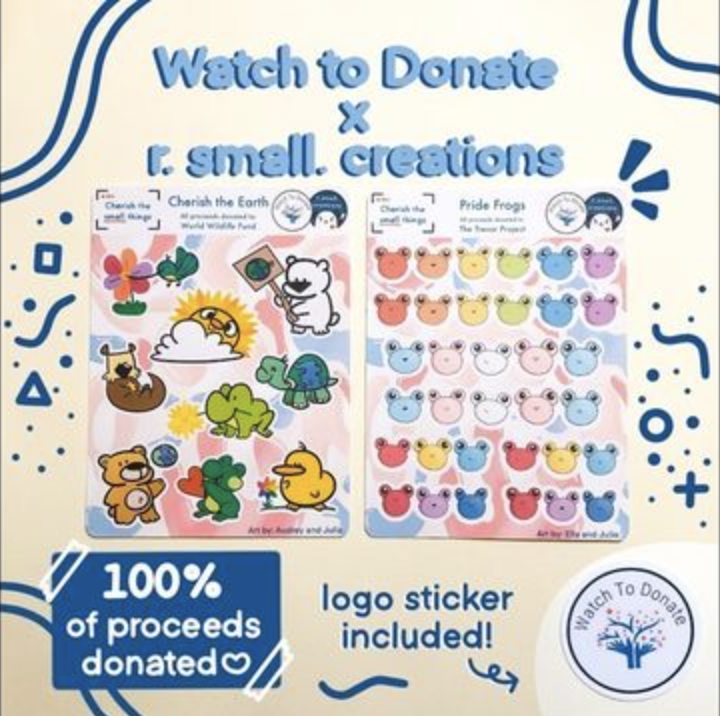 We are SO EXCITED to announce our collaboration with rsmallcreations on Etsy! She is selling stickers, and ALL proceeds will be donated to The Trevor Project and World Wildlife Fund. Please click the button below to visit her shop!
SUCCESSFUL first round of Family Fund Recipients!
Thanks to all of your generous contributions, we were able to provide over $1,850 in order to help change the lives of four wonderful individuals! The money funded surgeries, paid bills, put food on the table, and funded life-saving medication! We would like to thank you for your support, and we will be releasing more information about our next round of Family Fund applications in the coming months. In the meantime, please visit our TikTok page to help us continue raising money for the next Family Fund round. Thank you again!
---
Now announcing the Play to Donate APP! Donate to charities for FREE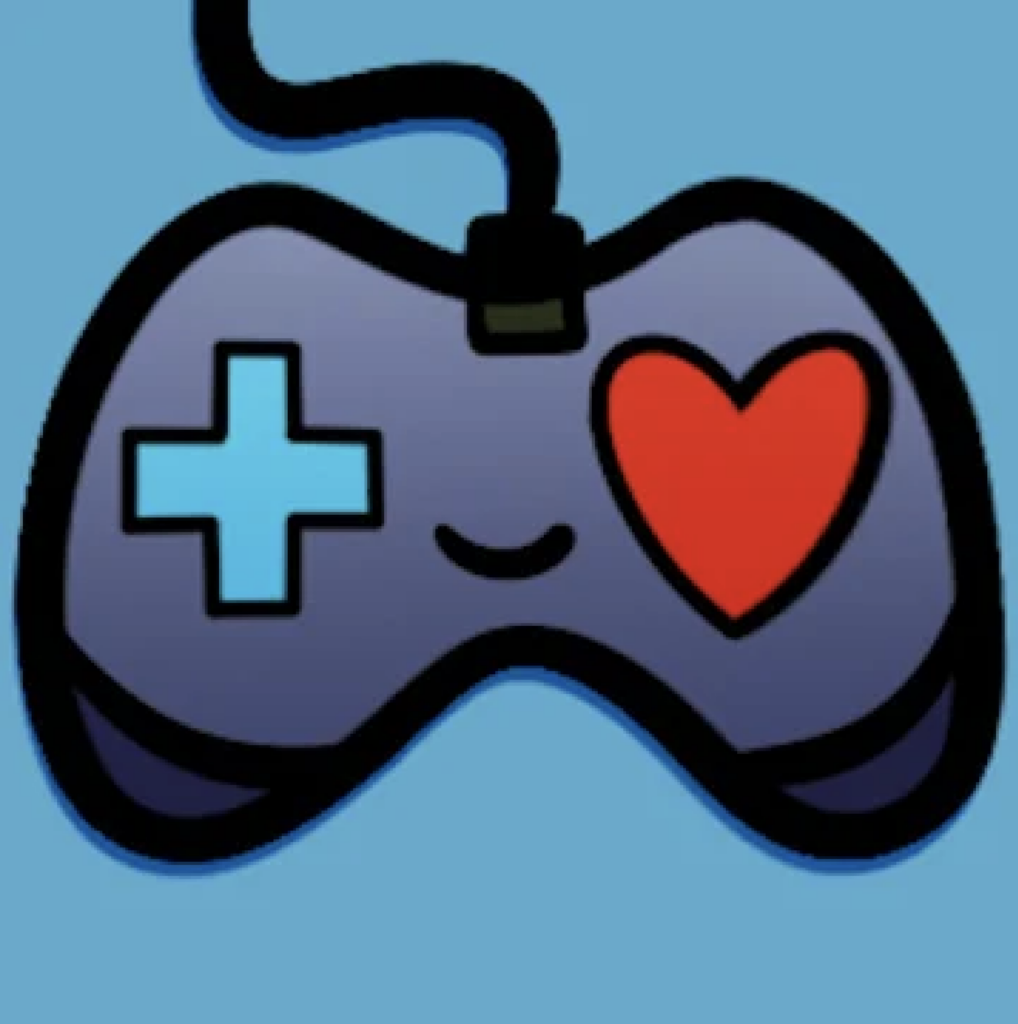 We are so excited to announce that our founder, Alicia, has developed an app that will allow you to donate to charities by playing fun games! This app is currently available on the Google Play Store, so click the button below to download it now, and remember to tell your family and friends!
Visit us on social media!